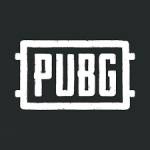 *BEST REWARDS TOURNAMENT*
PUBG SQUAD TOURNAMENT
ENTRY FEE Rs. 25
PER KILL Rs 5 EVERY PLAYER
FIRST PRIZE: Rs 800
SECOND PRIZE: RS 400
TOURNAMENT ON 14/10/2018
SUNDAY

*INTERESTED PERSON FAST REPLY AND PLEASE JOIN THE GROUP BY THE LINK MENTION BELOW*
https://chat.whatsapp.com/Gs2PDbH5FAFDtAUuaQSc4j

WHATTSAPP
9560429601

NOTE: ANY REASON TOURNAMENT NOT START FROM MY SIDE I WILL REFUND YOU.

**No refund will be made after you enter in match and then out**

Is there any issue please msg me on my personal whattsapp no.
*REQUIRED PERSON 100*
Please log in to like,share and comment !