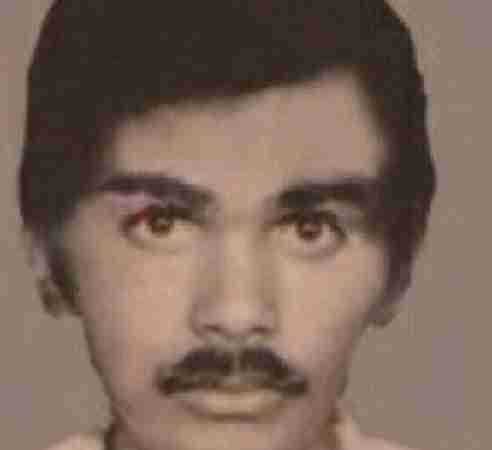 '"BASICS OF SOUTH AFRICAN MONSOON TIME SCALE are proposed&designed by me in 1991 to study the South African monsoon&it's weather problems&natural calamities in advance.Find it's details in all websites by searching its name SOUTH AFRICAN MONSOON TIME SCALE BY GANGADHARA RAO IRLAPATI or get by sending your email to my email. I urge the world scientists to design&prepare, establish&implement, conduct further researches&developments on this scale and break the mysteries of the South African monsoon. If you want to design&establish the scale, printout the basic empty scales enclosed at the end article and prepare the scale yourself. If you still have trouble in preparing this scale, contact me at my email and take my assistance. I will send some notes and suggestions regarding preparing this scale.Further if you wish,I will design&prepare a manual sample/model South African Monsoon Time Scale myself and send the same to you for your study but for this, some money has to be sent for expenses along with the list of low pressure systems/depressions/storms since 1880 formed over the specified monsoon region as shown in the research paper cited in the Reference-1.
I couldn't even you ask you for this help and prepare&design the scale on my own at free of expenses and send it to you but I am poor and helpless and I have no money. I am now making my life's last journey with hopelessness&sickness(severe medical complications)and disregard&despair. Kindly publicize&recognize me as the Inventor of South African Monsoon Time Scale in lieu of considering my immense efforts&sacrifices I have did for it and my quest to establish&implement South African Monsoon Time Scale to serve the people by making references in your research papers&postings on socialmedia.
GANGADHARA RAO IRLAPATI
[email protected]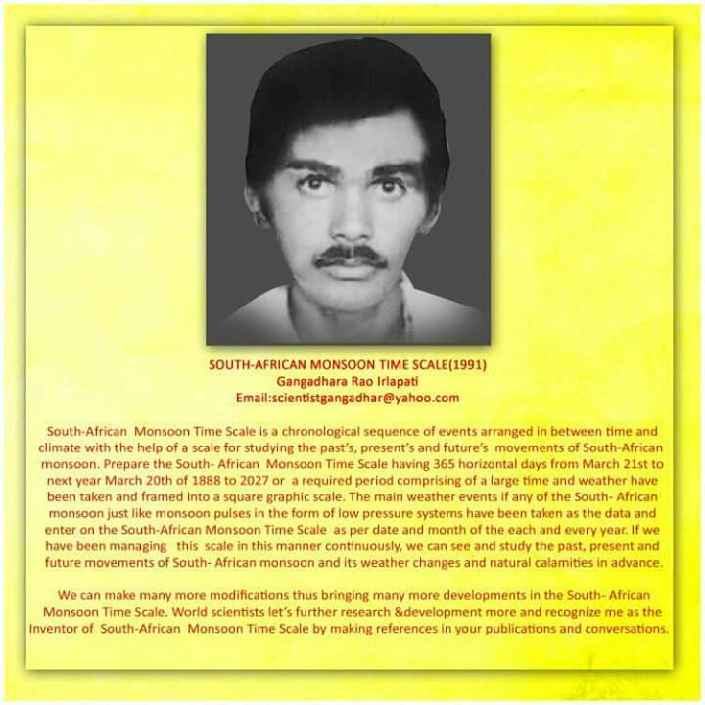 Please log in to like,share and comment !