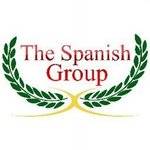 Servicios profesionales de traducción a más de 90 idiomas | The Spanish Group

Conozca cómo empezar a utilizar el sistema práctico y sencillo que le ofrece The Spanish Group para solicitar servicios de traducción profesional a más de 90 idiomas. The Spanish Group le ofrece traducciones certificadas de forma rápida y a precios asequibles.

For more info watch this video :- https://www.youtube.com/watch?v=dtlVnTjva7E
Please log in to like,share and comment !