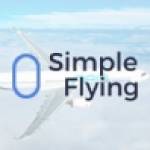 Airbus Retires The World's First Beluga
The first-ever Airbus Beluga transport aircraft has left Broughton for the last time. Beluga number one departed the Airbus factory in North Wales on April 27th, on its way to Hamburg. It's the second of the original fleet of five A300-600ST transporters to be placed in storage, with Airbus updating its fleet to the modern Beluga XL.
For More Information, Watch Full Video:
https://www.youtube.com/watch?v=OndY484WROs
Please log in to like,share and comment !