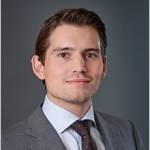 Spaces is here, let's chat

Last year we introduced Spaces: live audio conversations on Twitter. Since then, we've been building and testing with a limited group, and have found that hearing people's voices bring conversations on Twitter to life in a completely new way.

Since we've been building this, the ability to create a Space has become available to millions of people, and we've continued to make improvements based on your feedback. Today, we're bringing the ability to host a Space to all accounts with 600 or more followers on Twitter. Based on what we've learned so far, these accounts are likely to have a good experience hosting live conversations because of their existing audience. Before bringing the ability to create a Space to everyone, we're focused on learning more, making it easier to discover Spaces, and helping people enjoy them with a great audience.

People already come to Twitter to talk about what's happening. You've always followed people for their Tweets, now Spaces lets you hear their voices and talk about what's happening now and what's most important to you – live.
Please log in to like,share and comment !