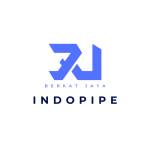 PT Berkat Jaya Indopipe https://indopipe.id/ merupakan produsen pipa PVC yang telah berpengalaman, telah banyak ikut andil membangun infrastruktur di Indonesia.

Brand yang kami unggulkan, yakni Samsunglon dan Signature. Diproduksi di pabrik yang terletak di Parung Panjang, Bogor.

Tersedia berbagai ukuran dari 5/8 inci hingga 10 inci, spesialis pipa PVC dengan ukuran diameter besar. Untuk ketebalan, kami memiliki pipa PVC kelas AW, D, dan C. Juga tersedia pula fitting terlengkap yang membantu penyambungan instalasi sistem perpipaan Anda.
Please log in to like,share and comment !