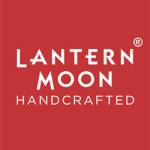 The Lantern Moon Collection combines beauty and skill in the range of hand-crafted knitting and crocheting tools. Made from sustainable and eco-friendly ebony, the knitting needles, crochet hooks, needle & hook set, and accessories are not only a joy to work with but also an investment in your craft. They are all one-of-a-kind pieces made to help knitters and crocheters of all skill levels to express their own uniqueness and creativity.

https://www.lanternmoon.com/collections/
Please log in to like,share and comment !