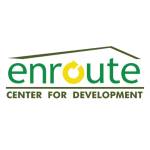 Enroute Center For Development (ECDL) is the pioneer executive training organization specialized in providing executive training and skillset development in Bangladesh. It facilitates all kinds of professional development focused training solutions for individuals & teams. ECDL aims to advance the development of an employee by ensuring all kinds of advancing support including customized training and material development to ensure a pathway of professional development in the workplace. It continues to play a leading role in building future fitment through the capacity building of employees at all levels of employment.

It has a strong team of training and development experts who guide the development process from start to finish. In collaboration with subject matter experts & consultants, ECDL organizes all the training and development for partner organizations. It has the full range of human resources, sourcing, and consulting capabilities to develop an effective training delivery to any range of trainees. It also has the perfect learning and development ecosystem to ensure a constructive delivery. ECDL has its own Learning Management System (LMS) to ensure blended and self-paced learning as well.

To meet the client's requirements, ECDL has a range of bespoke
Please log in to like,share and comment !