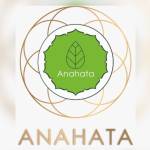 Anahata's Instant Rawa Upma is a ready-to-cook mix that is rich in protein, fibre, Vitamin B, and iron. Instant Rava Upma mix is a simple & healthy breakfast pre-mix recipe that can be prepared. This is a nutritious breakfast food, which is easy to digest and provides instant energy to kickstart the day! Perfect option while traveling and for those sudden hunger strikes this instant ready to cook Upma takes only 4 minutes to prepare.

https://anahataorganic.com/pro....duct/instant-rawa-up
Please log in to like,share and comment !