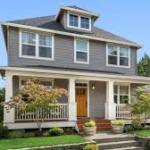 Carpets are used for various purposes on the floor, protecting them from dirt and enhancing interior beauty. Hence, the carpets can get dirty and they require deep cleaning. We at BioSteam cleaning company provide our valuable customers with the best cleaning company in West Palm Beach.
Address 701 S olive Avenue, Apt 1502 West Palm Beach, FL, US 33463
Phone (561) 578-9201
Contact Mail [email protected]
Facebook https://web.facebook.com/BioSt....eamCarpetCare?_rdc=1
Instagram https://www.instagram.com/BioSteamCarpetCare/
Website https://www.biosteamers.com/
Please log in to like,share and comment !